Beginner Self Defense Classes Enrolling In December
Our Self Defense program at Kung Fu San Soo in El Paso Eastside is a practical and direct form of hand to hand combat. Taught to the Navy Seals as the Scars system, San Soo self defense has been proven an effective form of real world self-defense for law enforcement and the everyday person alike. We offer a modern and progressive expression of San Soo, blending striking and mitt work, Brazilian Jiu Jitsu concepts, punches, elbows, knees, chokes, takedowns, and defenses against these attacks.

Although our self defense program has some traditional protocols, our approach to training is modern and up to date. We proudly train many local law enforcement agencies from our facility and also travel to do "train the trainer" seminars at law enforcement facilities across the country.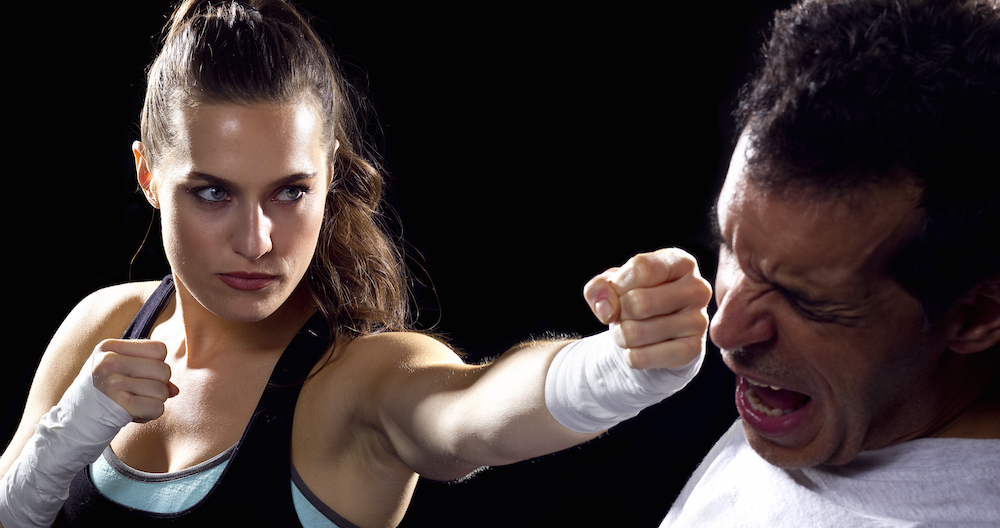 Be Prepared For Any Dangerous Situation with Self Defense in El Paso Eastside
At Kung Fu San Soo, our Self Defense program will prepare you for the fight we hope you never have. It is infinitely scaleable, meaning that no matter what your current fitness level is, we can modify your training to fit your current physical abilities. Our adult student base ranges in age from 16 to 70. Based on simple principles and instinctive movements, our program is designed to teach you realistic self defense in the shortest possible time. Tested on the battlefield and in the streets, training with us will make you feel safer and more secure.

Our mission is to prepare our students for any and all dangerous situations.
Sign Up Today!
Learn more about our self defense classes by filling out the short form on this page.