WHY CORPORATE WELLNESS PROGRAMS MUST INCLUDE SELF DEFENSE TRAINING!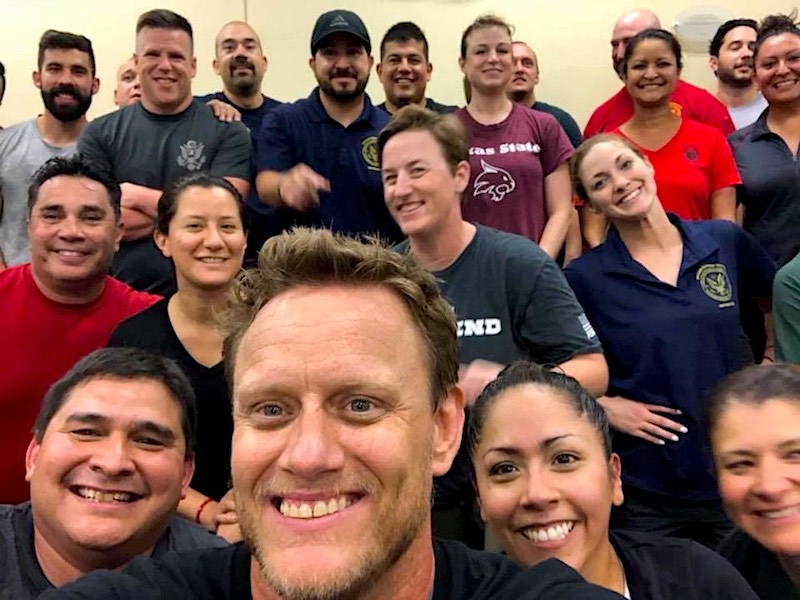 Proactive companies are investing more and more in their employees these days because they understand that they are their greatest assets. They're offering benefits like wellness programs and additional training & education, thereby investing in their people and the companies future success.
A well rounded wellness program must include self defense, because the feeling of safety is essential for us to be productive! In fact, it's the second rung of Psychologist Abraham Maslow's Hierarchy of Human Needs pyramid.
We are El Paso's leader in self-defense and we can't wait to show you why. Fill out the short form on your screen to learn more today!
FEELING SAFE IS ESSENTIAL
According to Maslow, we need to feel safe in each area (personal security, employment, resources, health, property) in order to enjoy a healthy, fulfilling life. If we don't feel SAFE, our levels of negative stress are increased. This results in lost time at work due to illness, lack of concentration, and overall productivity loss. The good news is that you can do something about it proactively!
PREVENTING WORKPLACE VIOLENCE
We empower your employees with options so they can make the best decisions possible when a situation happens. By learning and implementing the skills we teach, they can actually prevent workplace violence before it even happens. Just a small investment of time and money in a high quality program today can prevent catastrophic losses in the future.
WHAT OTHER BENEFITS ARE INCLUDED IN OUR CORPORATE SELF DEFENSE TRAINING:
Employee Awareness
Using knowledge to fight fear
Increased Sense of Confidence
Excellent For Team Building
Improved "Thinking On Their Feet"
Stress Relief/Management
Develops Assertiveness not Aggression
Verbal Conflict Resolution
Strategic Thinking
Problem Solving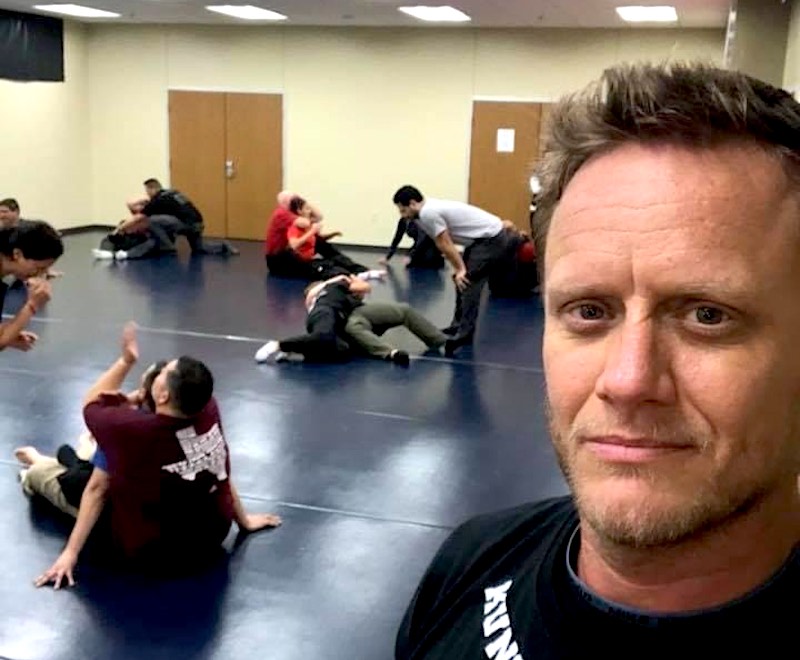 CUSTOMIZED TO YOUR NEEDS
Each organization we work with has unique needs and therefore we customize each event to that companies requirements and goals. That said, the two most requested events we have are:
The Awareness & Basic Self Defense Seminar – This is perfect for companies looking to give their employees both the mental and physical tools to prevent/deal with a physical defense situation. Half the presentation is mental and teaches awareness, prevention, mindset, and destroys myths about self defense that most people believe to be true. We then work on easy to apply instinct based physical methods of personal protection for the second half of the class. The goal is to get you out of any situation as fast as possible. Events can be held as one time events or on a rotational basis (quarterly for example) to help your team get the most from the materials. This 2 hour event and it can be held at your facility or ours and the time and content can be customized to meet your particular requirements.
Verbal Conflict Resolution & Negotiations Workshop – This is perfect for companies looking to give their employees the verbal tools to prevent/resolve work place conflicts, learn the communications tactics, communicate more effectively, and even close more deals. Your employees will do hands on roll play as well as negotiate deals without money or force using the tools we teach. This flagship program is used by many companies for team building as the communications tools taught bring about win-win situations for everyone. Others have used it to help their employees at work and in their personal life, the applications are game changing. We normally offer this as a 8 hour event and it can be held at your facility, ours and now even via remote webinar.
WE ARE HERE TO HELP. BOOK YOUR CORPORATE SELF DEFENSE SEMINAR TODAY!
From Fortune 500 companies to small businesses, we can help your employees lead safer/more productive lives. If you're looking for a great way to help your coworkers feel safe and prepared for whatever life throws their way, we have you covered here at El Paso Kung Fu. Our Corporate Self-Defense training is great for offices and organizations of any size.
Fill out the short form on your screen or call us at 915-203-4238 to learn more about everything we have to offer here in El Paso.